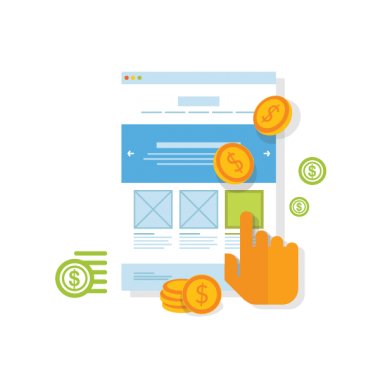 Pay Per Click Advertising Management
Pay per click (PPC) advertising provides fast results and increases your exposure by placing you on the first page of results for major search engines. And proper PPC campaign management services can help make it happen.
Our pay per click campaign strategies varies based on our clients' needs and the current conditions for their industries' markets. By tailoring our services, we ensure you get the best results for the lowest cost possible.
Our PPC campaign management services include daily monitoring of your PPC account. This allows us to monitor bid prices, ensure budgets are being met, and maximize your ROI every single day.
We achieve outstanding results through a multifaceted and customized approach that is unique to every client. We use a combination of paid search ads, video advertising, PPC remarketing, display ads, and social advertising to maximize our clients' investments into their pay per click advertising campaigns. By carefully utilizing every option available to us, we can give you the best results possible while staying in your budget.
Paid Search Advertising
Our pey-per-click agency carefully allocates your budget to properly target the right terms and maximize your ROI. This is a highly cost-effective form of advertising that yields fast results.
PPC Remarketing
PPC remarketing targets users who have previously expressed an interest in your services. Our expert team will help to re-engage these individuals and convert them from warm leads to loyal customers.
Social Advertising
Social ads reach your audience where they are most often found--on social media. Our PPC, CPC cost-per-click, CPM cost-per-mille, CPA cost-per-action & CPL cost-per-like campaign management services include paid ads on targeted social media platforms to help you meet your marketing goals.
Display Advertising
Pay per click advertising is most effective when combined with direct response campaigns and brand awareness campaigns--and our team is experienced at managing both. Let us help increase engagement, drive leads, and improve brand exposure for your business.
Video Advertising
Videos engage audiences, and our team is ready to help get your company's video advertisements in front of the right audiences. Let our team give you the competitive edge by combining effective videos with tailored PPC in Seattle.
Drive results with pay per click advertising on Google AdWords, Bing, LinkedIn, Facebook, YouTube, and Twitter.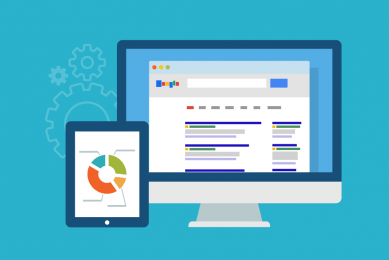 This website achieved Google ranking in four months: Ranks #1-#3 for keyword "Opertray"
17
Video Advertising Projects
141
Display Advertising Campaign
98
Successful PPC Remarketings
315
Social Advertising Projects
What Are Your PPC Goals?
Let us know what you hope to achieve through pay per click advertising, and we'll tell you how to get there.
Maximize your ROI and improve brand exposure through effective PPC campaign management services. Contact our pay per click agency to learn how we can help you reach your goals.
"When we were looking for an SEO company to work with, PPM stood out as the obvious choice. They know what they're doing, and they're incredibly easy to work with."

Jenny Reid
Owner & Founder
"I didn't realize how badly I needed my website redesigned until I saw what PPM could do. They completely overhauled my site and made it user-friendly and attractive. My site makes me look like a professional now!"

"I thought social media marketing was as simple as posting every day, and had no idea why I wasn't getting results. PPM came in and have greatly improved my social media interactions in a short amount of time."

Connie Townsend
Director of Marketing
"When PPM told me they could help me convert online traffic to customers, I was skeptical. But the results have spoken for themselves! My Pay Per Click (PPC) campaign has worked wonders and I couldn't be happier!"

Jacob Goldstein
Founder & CEO
"I knew having a website was important, but I didn't know where to start. PPM provided me with a beautiful, engaging website for a reasonable price."

"PPM helped us develop an effective email campaign that actually got results. We are now reaching our target customers in an efficient and profitable manner."

Amy Johnson
Marketing Manager
"We didn't know what to do about some negative press we'd received. PPM not only dealt with the problem, but greatly improved our online presence to boot!"

Greg Collinsworth
Real Estate Representative
"PPM completely upgraded our website content with more engaging, SEO-friendly copy. The results we've seen have been outstanding."

Spencer Garcia
VP of Sales
"Thanks to PPM, we have a beautiful logo and engaging graphics for our website, as well as for our other marketing campaigns. These folks are true professionals."

Morgan Rasmussen
IT department
"PPM's web hosting services have been professional and reliable. We know we can count on them to minimize issues and maximize up time for our site."

Jordan Wentworth
VP of Marketing
"Thanks to PPM, our website is now mobile compatible, and we've seen a significant improvement in our website traffic because of it."

Candace Peterson
Founder & Owner
"I was skeptical about PPM's plan to use affiliate marketing, but we have seen incredible results from the campaign. It was an investment that quickly paid for itself, and then some."

Hannah Michaels
Marketing Rep
"The advice and assistance we've received from PPM has been invaluable. Their consultation services have allowed us to address issues that we've been putting off for months. Thank you, PPM!"

Benjamin Crawley
Vice President