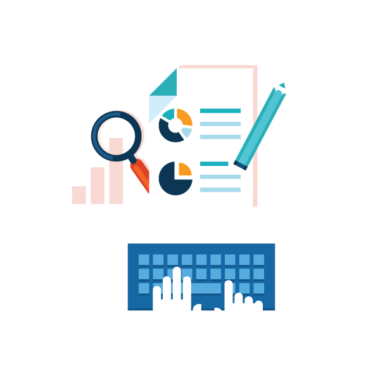 Search Engine Optimization Experts | Work With Us
Platinum Passports Marketing is a Seattle SEO agency that is experienced in all aspects of search engine optimization. We'll optimize your site and all your content to help you get found, generate leads, and make sales.
What is search engine optimization? It's a modern marketing technique aimed at helping your site to rank higher in search engine results pages--which means more traffic and higher sales.ding, plus Social Media Audit and Strategy.
Organic Search
We'll develop and promote exceptional content that provides value and usefulness to your clients, helping you to organically climb in Google rankings.
On-Page SEO
We'll make your optimized content easily accessible to search engines so that your site can be crawled, indexed, and highly ranked for relevant keywords.
Link Building
We pay special attention to this aspect of SEO, helping you to build your online reputation by creating relevant, reputable inbound links to your site.
Trusted SEO Company In Spokane
Platinum Passports Marketing is a Spokane SEO company that specializes in serving local business owners. We provide tailored, customized SEO strategies for every customer. Our search engine optimization experts will help improve your online presence, get your website in front of more potential customers, and drive sales.
Our multifaceted approach to SEO enables us to improve your rankings on many levels. The strategies we use include:
Website audit

List of targeted search terms

Content marketing strategy

On-page optimization

Link building

Social media audit and strategy
We begin every campaign by first completing a thorough website audit to determine how well your site is optimized for SEO. We'll provide you with a report that shows how we think we can help you improve. Then, we'll create a custom strategy to boost your rankings across the internet, getting you found on search engine pages, as well as on social media platforms.
With our in-depth knowledge of local SEO, Google maps, social media marketing, and general search engine optimization, Seattle business owners and business owners across the state are beginning to turn to PPM for their SEO and online marketing needs.
We guarantee that you'll see a difference in your business when you work with us. We'll bring the leads straight to you, and help you convert them into paying customers.
83%
Organic Traffic - Increase
38%
Average Visit Duration - Increase
21%
Pages Per Session - Increase
Keyword Research / Strategy
One of the most important aspects of SEO is choosing the right keywords. Let our team find the best strategy and ideal keywords to increase your search engine ranking and organic traffic.
Activity Reports
We provide a detailed report of your website's SEO performance, as well as data about your traffic, top-performing keywords, and a full explanation of your search engine activity.
This website achieved Google ranking in four months: Ranks #1-#3 for keyword "Opertray"
Speak to Our Search Engine Optimization Experts
If managing your own SEO campaign is getting to be too much, contact our Seattle SEO agency.
Want a free audit of your website to see how we can help improve your SEO? Fill out the form to contact our search engine optimization experts.
"When we were looking for an SEO company to work with, PPM stood out as the obvious choice. They know what they're doing, and they're incredibly easy to work with."
Jenny Reid
Owner & Founder
"I didn't realize how badly I needed my website redesigned until I saw what PPM could do. They completely overhauled my site and made it user-friendly and attractive. My site makes me look like a professional now!"
"I thought social media marketing was as simple as posting every day, and had no idea why I wasn't getting results. PPM came in and have greatly improved my social media interactions in a short amount of time."

Connie Townsend
Director of Marketing