Creative Digital Marketing, Media, and Advertising Services
There's no one-size-fits-all solution to digital marketing services. That's why we offer a level of creativity and customization that other agencies can't provide. Our creative digital marketing, media, and advertising services give our customers a completely customized solution to their advertising needs.
Our SMM solutions will help you to engage your customers in the one place they can always be reached--on social media.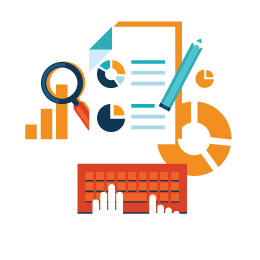 If you're not ranking well in search engine results, your customers won't find you. Our professional SEO solutions can help improve your ranking.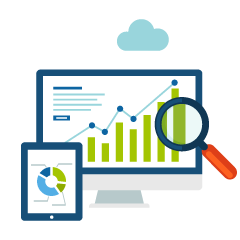 Our digital media services cover all aspects of Google Analytics, including initial setup, advanced tracking, and even training you to use it yourself.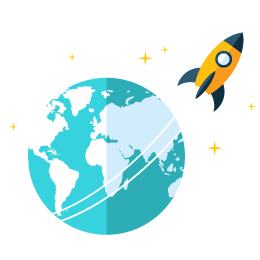 Think email marketing is outdated? Let us prove you wrong. We'll create a custom email marketing strategy to reach your target demographic.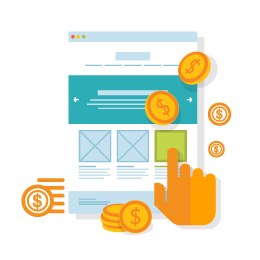 Pay-Per-Click marketing is easy, cost-effective, and yields fast results compared to other strategies. We'll leverage this tool to your benefit!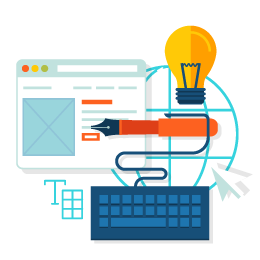 Your content is how you communicate with and sell to your online audience. Let our team create an effective strategy and killer content to engage your customers!
Local Search Strategy
Improve your search engine rankings by optimizing your content to target local customers.
Maps Search Optimization
Help your local customers find you with effective Google Maps optimization.
Link Building & Content
Build your reputation and improve your rankings with link-building techniques and expert content.
Paid Search Advertising
Reach new customers with paid listings on Microsoft AdCenter, Google Adwords, and other platforms.
Custom Website Design
Get an affordable, customized website for your business, from a full-service advertising agency.
Custom Email Design
Create, automate, and track customized email to your customers, designed by our professional team.
Our Digital Media Services Get Results
We are a full-service digital marketing agency, specializing in SEO, PPC, web development, and more. Our team has been proven time and again to provide exceptional results for our clients. We build our strategies and services to suit your needs and help you achieve one or more of the following goals:
Call To Action
Inspire the target audience from social networks to visit your website
Engage
Interact with and gain coverage from influential people in your industry.
Convert

Turn your online audience into customers by inspiring them to make a purchase.
Our creative digital marketing, media, and advertising services can help you see outstanding results in several key areas, including: SEO, social media marketing, email marketing campaigns, PPC, digital marketing, and more.
We combine creativity and passion with our in-depth knowledge and experience to provide you with tangible results. We'll help you build genuine relationships with your clients and turn them into loyal customers.

Benjamin Crawley
Vice President
"The advice and assistance we've received from PPM has been invaluable. Their consultation services have allowed us to address issues that we've been putting off for months. Thank you, PPM!"

Hannah Michaels
Marketing Rep
"I was skeptical about PPM's plan to use affiliate marketing, but we have seen incredible results from the campaign. It was an investment that quickly paid for itself, and then some."

Candace Peterson
Founder & Owner
"Thanks to PPM, our website is now mobile compatible, and we've seen a significant improvement in our website traffic because of it."

Jordan Wentworth
VP of Marketing
"PPM's web hosting services have been professional and reliable. We know we can count on them to minimize issues and maximize up time for our site."

Morgan Rasmussen
IT department
"Thanks to PPM, we have a beautiful logo and engaging graphics for our website, as well as for our other marketing campaigns. These folks are true professionals."

Spencer Garcia
VP of Sales
"PPM completely upgraded our website content with more engaging, SEO-friendly copy. The results we've seen have been outstanding."

Greg Collinsworth
Real Estate Representative
"We didn't know what to do about some negative press we'd received. PPM not only dealt with the problem, but greatly improved our online presence to boot!"

Amy Johnson
Marketing Manager
"PPM helped us develop an effective email campaign that actually got results. We are now reaching our target customers in an efficient and profitable manner."

"I knew having a website was important, but I didn't know where to start. PPM provided me with a beautiful, engaging website for a reasonable price."

Jacob Goldstein
Founder & CEO
"When PPM told me they could help me convert online traffic to customers, I was skeptical. But the results have spoken for themselves! My Pay Per Click (PPC) campaign has worked wonders and I couldn't be happier!"

Connie Townsend
Director of Marketing
"I thought social media marketing was as simple as posting every day, and had no idea why I wasn't getting results. PPM came in and have greatly improved my social media interactions in a short amount of time."

"I didn't realize how badly I needed my website redesigned until I saw what PPM could do. They completely overhauled my site and made it user-friendly and attractive. My site makes me look like a professional now!"

Jenny Reid
Owner & Founder
"When we were looking for an SEO company to work with, PPM stood out as the obvious choice. They know what they're doing, and they're incredibly easy to work with."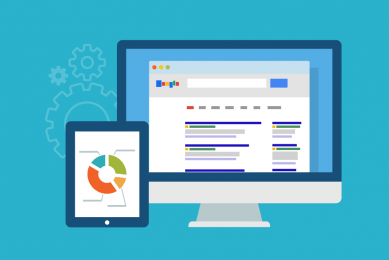 This website achieved Google ranking in four months: Ranks #1-#3 for keyword "Opertray"