Creative Digital Marketing, Media, and Advertising Services
There's no one-size-fits-all solution to digital marketing services. That's why we offer a level of creativity and customization that other agencies can't provide. Our creative digital marketing, media, and advertising services give our customers a completely customized solution to their advertising needs.
Our SMM solutions will help you to engage your customers in the one place they can always be reached--on social media.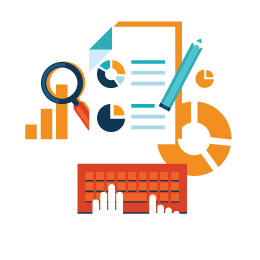 If you're not ranking well in search engine results, your customers won't find you. Our professional SEO solutions can help improve your ranking.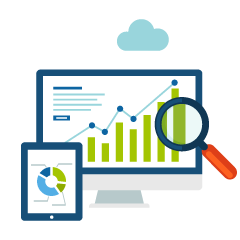 Our digital media services cover all aspects of Google Analytics, including initial setup, advanced tracking, and even training you to use it yourself.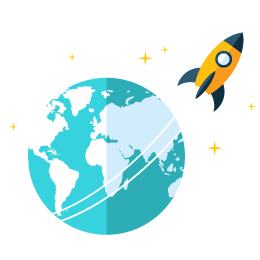 Think email marketing is outdated? Let us prove you wrong. We'll create a custom email marketing strategy to reach your target demographic.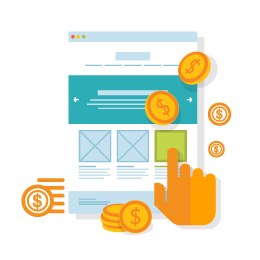 Pay-Per-Click marketing is easy, cost-effective, and yields fast results compared to other strategies. We'll leverage this tool to your benefit!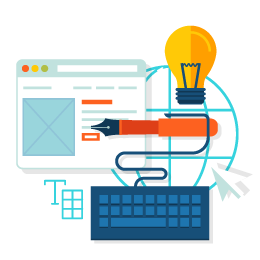 Your content is how you communicate with and sell to your online audience. Let our team create an effective strategy and killer content to engage your customers!
Local Search Strategy
Improve your search engine rankings by optimizing your content to target local customers.
Maps Search Optimization
Help your local customers find you with effective Google Maps optimization.
Link Building & Content
Build your reputation and improve your rankings with link-building techniques and expert content.
Paid Search Advertising
Reach new customers with paid listings on Microsoft AdCenter, Google Adwords, and other platforms.
Custom Website Design
Get an affordable, customized website for your business, from a full-service advertising agency.
Custom Email Design
Create, automate, and track customized email to your customers, designed by our professional team.
Our Digital Media Services Get Results
We are a full-service digital marketing agency, specializing in SEO, PPC, web development, and more. Our team has been proven time and again to provide exceptional results for our clients. We build our strategies and services to suit your needs and help you achieve one or more of the following goals:
Call To Action
Inspire the target audience from social networks to visit your website
Engage
Interact with and gain coverage from influential people in your industry.
Convert

Turn your online audience into customers by inspiring them to make a purchase.
Our creative digital marketing, media, and advertising services can help you see outstanding results in several key areas, including: SEO, social media marketing, email marketing campaigns, PPC, digital marketing, and more.
We combine creativity and passion with our in-depth knowledge and experience to provide you with tangible results. We'll help you build genuine relationships with your clients and turn them into loyal customers.

Benjamin Crawley
Vicepresidente
"El asesoramiento y la asistencia que hemos recibido de PPM han sido invaluables. Sus servicios de consulta nos han permitido abordar problemas que hemos pospuesto durante meses. Gracias, PPM! "

Hannah Michaels
Representante de marketing
"Era escéptico sobre el plan de PPM para utilizar el marketing de afiliación, pero hemos visto resultados increíbles de la campaña. Fue una inversión que se pagó rápidamente por sí misma, y algo más ".

Candace Peterson
Fundador y propietario
"Gracias a PPM, nuestro sitio web ahora es compatible con dispositivos móviles, y hemos visto una mejora significativa en el tráfico de nuestro sitio web debido a eso".

Jordan Wentworth
Vicepresidente de marketing
"Los servicios de alojamiento web de PPM han sido profesionales y confiables. Sabemos que podemos contar con ellos para minimizar los problemas y maximizar el tiempo de nuestro sitio ".

Morgan Rasmussen
Departamento de IT
"Gracias a PPM, tenemos un hermoso logotipo y atractivos gráficos para nuestro sitio web, así como para nuestras otras campañas de marketing. Estas personas son verdaderos profesionales ".

Spencer Garcia
Vicepresidente de ventas
"PPM actualizó completamente el contenido de nuestro sitio web con una copia más atractiva y amigable con el SEO. Los resultados que hemos visto han sido sobresalientes ".

Greg Collinsworth
Representante de bienes raíces
"No sabíamos qué hacer con la prensa negativa que habíamos recibido. ¡PPM no solo solucionó el problema, sino que mejoró nuestra presencia en línea para arrancar! "

Amy Johnson
Gerente de Marketing
"PPM nos ayudó a desarrollar una campaña efectiva de correo electrónico que realmente obtuvo resultados. Ahora estamos llegando a nuestros clientes objetivo de una manera eficiente y rentable ".

Landon Davies
Propietario
"Sabía que tener un sitio web era importante, pero no sabía por dónde empezar. PPM me proporcionó un sitio web atractivo y atractivo a un precio razonable ".

Jacob Goldstein
Fundador y jefe ejecutivo
"Cuando PPM me dijo que podían ayudarme a convertir el tráfico en línea a los clientes, era escéptico. ¡Pero los resultados han hablado por sí mismos! ¡Mi campaña Pay Per Click (PPC) ha hecho maravillas y no podría estar más feliz! "

Connie Townsend
Director de Márketing
"Pensé que el marketing en redes sociales era tan simple como publicar todos los días, y no tenía idea de por qué no estaba obteniendo resultados. PPM entró y ha mejorado mucho mis interacciones en las redes sociales en un corto período de tiempo".

"No me di cuenta de lo que necesito rediseñar mi sitio web hasta que vi lo que PPM podía hacer. Completaron por completo mi sitio y lo hicieron fácil de usar y atractivo. ¡Mi sitio me hace ver como un profesional ahora! "

Jenny Reid
Propietario y fundador
"Cuando buscábamos una empresa de SEO con la que trabajamos, PPM se destacó como la opción obvia. Ellos saben lo que están haciendo, y son increíblemente fáciles de trabajar ".

Benjamin Crawley
Vice President
"The advice and assistance we've received from PPM has been invaluable. Their consultation services have allowed us to address issues that we've been putting off for months. Thank you, PPM!"

Hannah Michaels
Marketing Rep
"I was skeptical about PPM's plan to use affiliate marketing, but we have seen incredible results from the campaign. It was an investment that quickly paid for itself, and then some."

Candace Peterson
Founder & Owner
"Thanks to PPM, our website is now mobile compatible, and we've seen a significant improvement in our website traffic because of it."

Jordan Wentworth
VP of Marketing
"PPM's web hosting services have been professional and reliable. We know we can count on them to minimize issues and maximize up time for our site."

Morgan Rasmussen
IT department
"Thanks to PPM, we have a beautiful logo and engaging graphics for our website, as well as for our other marketing campaigns. These folks are true professionals."

Spencer Garcia
VP of Sales
"PPM completely upgraded our website content with more engaging, SEO-friendly copy. The results we've seen have been outstanding."

Greg Collinsworth
Real Estate Representative
"We didn't know what to do about some negative press we'd received. PPM not only dealt with the problem, but greatly improved our online presence to boot!"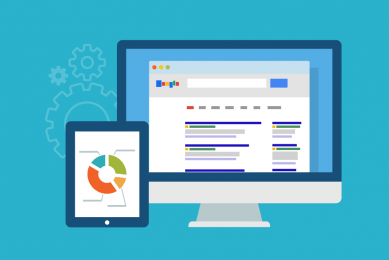 This website achieved Google ranking in four months: Ranks #1-#3 for keyword "Opertray"