Spokane Web Design | Professional Web Design Services

Platinum Passports Marketing is a locally-owned Spokane web design company. We deliver exceptional websites that improve your business volume at reasonable prices. Our team of experienced Spokane web designers, content creators, and SEO specialists work together to create the perfect website for your company – one that engages consumers, is optimized for search engines, and features sleek and professional styling. For local businesses seeking web design in Spokane, there is no better option than Platinum Passports Marketing.
Web Design Services for Spokane Businesses
Our group of dedicated web designers have more than two decades of experience. As one of Spokane's leading web design services, we have successfully completed high-performing websites for companies across many different niches and industries. As a result of our experience, we know the current web design standards as well as the time-tested methods that work. If you're looking for a web design company who can place you a step ahead of your competitors, you've found it.

Branding and Logo Design

Graphic and UI Design

Mobile Applications Design
Who We Are
Platinum Passport Marketing is a well-known provider for creating and delivering high-performance website design in Spokane, Washington. In fact, our design services have been so successful, we're now providing them to various other web service providers. In other words, we even design sites for web designers!
As our company continues to emerge into the larger national market, we remain just as active in the local market by delivering the finest quality web design services to our local and regional small business customers.
Our Dedication:
As a group of dedicated website creators and professionals we are constantly trying to push the limits of website design. Each of our Spokane website designers is dedicated to keeping up to speed with the latest trends in design and development, and love utilizing their knowledge to assist new and old clients alike. With our staff members you will receive regular check-in's and support throughout the duration of your project.
As the demand for web design and web-based activity increases, so must the methods and strategies for reaching a web-based audience. Having great website content complemented by a stunning web design is what gives an excellent first impression to your potential clients, and what will keep them coming back for more. We're dedicated to delivering that capability to your business website, and we look forward to continuing that tradition.
Conscious Customer Service: 
You are our utmost priority. After all, without a great base of loyal customers, we wouldn't be here.
As a business, we operate using a customer focused approach. We do this by consistently reaching out, while priding ourselves on clear and concise communication.
We believe in creating well-established relationships. Through an honest and open dialogue, we are able to easily avoid the pitfalls that many web design companies suffer. To best understand your needs, we must first understand your business model and its goals.
Web Design That Adds Value
Our website design team offers a wide range of services to help your business not only look and feel its best, but to turn your website into your number one salesperson.
From individual and customized solutions to packaged web design and development, we deliver the following services to the greater Spokane area:
Website Design and Development
Strategic Website Planning
eCommerce Site Design and Development
Updates & Expansions to Existing Websites
Conversion Rate Optimization Services
Search Engine Optimization Services
Pay-Per-Click Advertising Campaigns
Email Marketing and Outreach Management
Social Media Marketing Services
Web Traffic Analytics, Audits, and Reporting
There's a big difference between simply having a website, and a website that actually works for you. If your website isn't bringing new leads – whether they're emails, phone calls, walk-ins, or form completions – it isn't doing anything for your business. Simply having a presence on the web used to be enough, but in today's world that doesn't do much. Your site needs to convey strong messages, imply your capability as a business or service provider, give a good and lasting impression, and most importantly, it must drive visitors to take action.
Our belief in doing things correctly the first time is exactly how we've built our reputation. From start to finish, we've always prefered to take the extra step, spend the extra hour, or write the extra code to make things function the way they should – not only for the client, but for the visitor experience. That's something about us that will not change, and it results in us keeping a stronghold as a leader in the Spokane Web Design business.


12
Websites for TOP 500 companies

17
Complex intranets for corporations

97
Popular Facebook applications

74
E-mail marketing strategies

36
Experienced Web Development Ninjas
Every project presents its own goals, audience, and opportunities. Our approach to great web design projects begins with a time-tested process that discovers and addresses the unexpected.
High-Quality Web Design for Your Spokane Business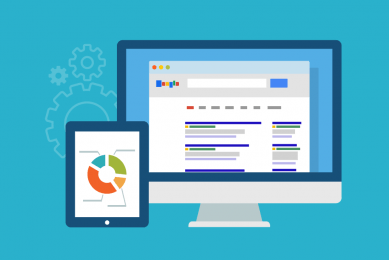 Case Study: Opertray Division
This client achieved a high ranking in only four months. Ranks #1 to #3 for keyword "Opertray".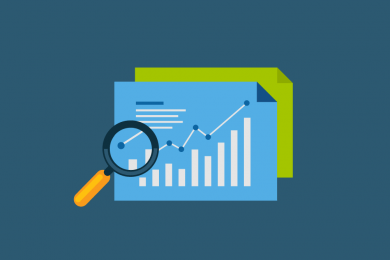 Copywriting Case Studies
Applying smart SEO strategy to acquire online clients via long-tail search terms & keywords…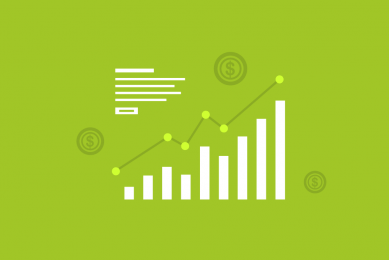 Case Study: Plainst Tech
Currently, 65% of total traffic and most online leads converted to some type of on-site action…