Free Website SEO Analysis from Our Experts
Our marketing experts are ready and waiting to review your website and provide you with a free on-page SEO analysis, with tips on how to increase site traffic, drive leads, and increase revenue. Order your free online website SEO analysis now!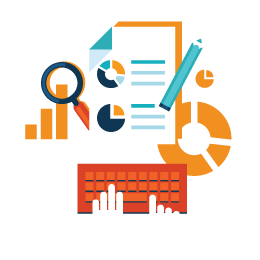 What Can a Free On-Page SEO Analysis Do for Your Business?
SEO is the foundation for a strong online presence. But how do you know if you're doing it right? We offer a free SEO site analysis tool that allows you to work with real SEO experts. Just fill out the form below, and we'll have a professional SEO analyst look over your website and let you know how you're doing. Our free website SEO analysis includes:
Analysis of high-performing keywords
Free SEO competitive analysis tools
Report showing how you rank for vital keywords
Suggestions for how to improve
Recommended keywords and local targeting strategy
Our free website SEO analysis provides you with a clear idea of how you're currently doing, and how you can improve. You'll also get a good idea on which keywords you should be targeting in order to drive the most traffic. With our free online website SEO analysis, we can craft a customized plan for how to better optimize your website, should you choose to continue working with us. An SEO analysis can help us improve your website to:
Rank higher in search engine result pages
Drive more on-site traffic
Increase high-quality leads to your site
Convert more traffic into sales
Improve your profits and grow your business
All this begins with a free website SEO analysis. So fill out the form below, and one of our SEO experts will contact you with your SEO report to show you how we can make all of this happen for your website.