Austin Marvel is a commercial photographer who specializes in marketing rich media. Through the use of professional photography and video, Austin can help engage your customers in a way that's informative and entertaining.
Make your company stand out with high quality and unique content that will stand out to your target audience. Austin has the skills to create rich media that goes beyond simple text or static images and becomes something that engages viewers in a powerful way. By creating rich media, Austin grabs the attention of your customers in a way that they are happy about, where they may not even realise that they are being marketed to.
Austin can help build and maintain a brand's image with original photography and videography designed to further promote your company's message. Whether you need headshots of your employees or more general company photos to complete your website, Austin conducts every photo shoot with the highest level of creativity and professionalism.
When creating marketing materials for your company, a commercial photographer like Austin will take the time to highlight your company's strengths, so that you and your products are shown in the best light possible. With professional product placement photos for your print or online catalogue, even small companies can put forward a professional image.
Austin has helped companies use his images and video to engage in social media marketing, an essential field for today's business. He is able to envision a comprehensive social media marketing strategy and create the imagery needed to put plans into action.
Austin is currently finishing his degree in Marketing & Advertising at Eastern Washington University. He has been engaged in professional and commercial photography for a few years, honing his skills for use in today's markets.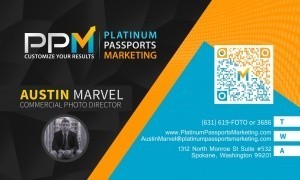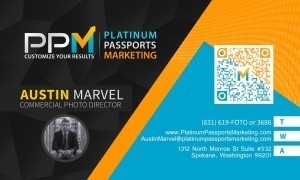 Benjamin Crawley
Vicepresidente
"El asesoramiento y la asistencia que hemos recibido de PPM han sido invaluables. Sus servicios de consulta nos han permitido abordar problemas que hemos pospuesto durante meses. Gracias, PPM! "

Hannah Michaels
Representante de marketing
"Era escéptico sobre el plan de PPM para utilizar el marketing de afiliación, pero hemos visto resultados increíbles de la campaña. Fue una inversión que se pagó rápidamente por sí misma, y algo más ".

Candace Peterson
Fundador y propietario
"Gracias a PPM, nuestro sitio web ahora es compatible con dispositivos móviles, y hemos visto una mejora significativa en el tráfico de nuestro sitio web debido a eso".

Jordan Wentworth
Vicepresidente de marketing
"Los servicios de alojamiento web de PPM han sido profesionales y confiables. Sabemos que podemos contar con ellos para minimizar los problemas y maximizar el tiempo de nuestro sitio ".

Morgan Rasmussen
Departamento de IT
"Gracias a PPM, tenemos un hermoso logotipo y atractivos gráficos para nuestro sitio web, así como para nuestras otras campañas de marketing. Estas personas son verdaderos profesionales ".

Spencer Garcia
Vicepresidente de ventas
"PPM actualizó completamente el contenido de nuestro sitio web con una copia más atractiva y amigable con el SEO. Los resultados que hemos visto han sido sobresalientes ".

Greg Collinsworth
Representante de bienes raíces
"No sabíamos qué hacer con la prensa negativa que habíamos recibido. ¡PPM no solo solucionó el problema, sino que mejoró nuestra presencia en línea para arrancar! "

Amy Johnson
Gerente de Marketing
"PPM nos ayudó a desarrollar una campaña efectiva de correo electrónico que realmente obtuvo resultados. Ahora estamos llegando a nuestros clientes objetivo de una manera eficiente y rentable ".